It became apparent to me yesterday, while enjoying the first fine weather of 2011, that I am such a bad mummy that poor Lily doesn't yet have a sun hat!
A problem such as this (and a lack of accessories must be considered a problem for any girl, however young) could easily be solved with a quick trip to the shops. However in these times of austerity and prudence, I decided a more frugal approach was in order. A quick computer google revealed a
very handy website
and a quick cupboard google revealed some lovely retro flowery fabric, just perfect for a little girl.
Stitching a one-of-a-kind baby fashion item is not a quick process, so unfortunately the real model was fast asleep by the time it was finished. I managed to round up a couple of stand-bys for the inevitable photo-shoot...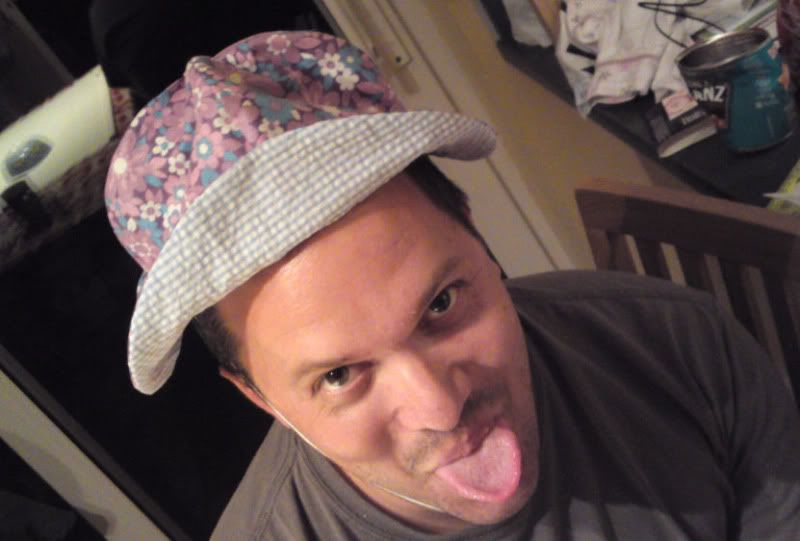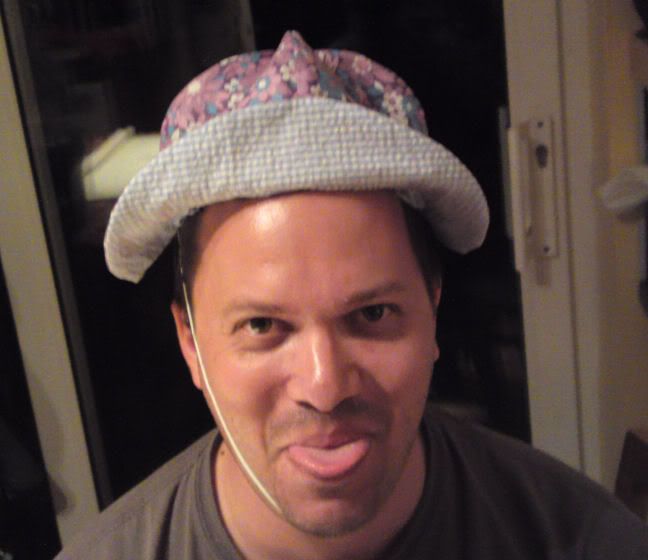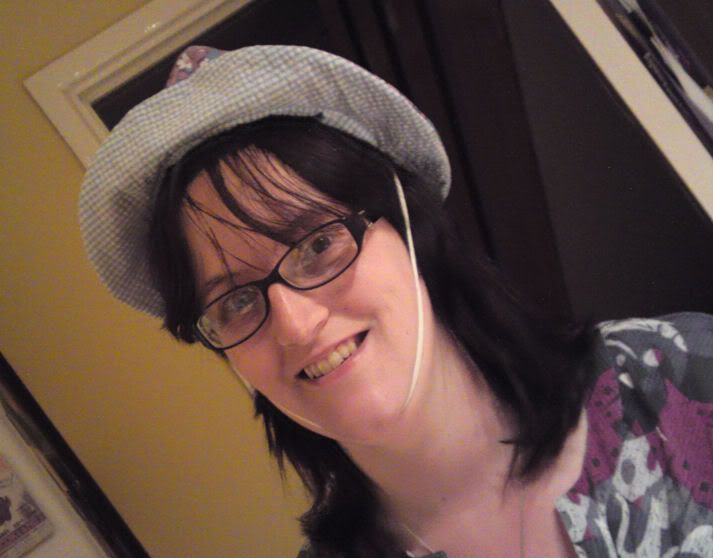 I am sure Lily will be embarrassed by her retro floral hat when she looks back at the pictures. She will probably be even more mortified at the pictures of her parents wearing it (what were we thinking?!). But I hope she will realise that it was stitched for her with love :)