Mothers' day (or Mothering Sunday, to be completely correct!) was always going to bring with it a mix of emotions this year. It was my first as a mum but also the first without my lovely Granny who lost her battle with lung cancer last November. My grandparents have had a huge influence on me, teaching me the meaning of unconditional love and giving me that feeling of a safe secure base from which to explore life knowing that anything I achieved, however small, would fill them with pride.
Lily is lucky to have all four of her grandparents very much a part of her life and all beginning to teach her about that unconditional love I was so fortunate to experience as a child. Her Nanny said today that she had "moved down a step" now she is a grandmother. I actually prefer to think of it as taking a step up. Or maybe sideways... We are all still fulfilling some of our family roles, maybe as a parent, child or sibling. But with the loss of my Gran and the arrival of Lily we've all shuffled around a bit too, taking on new roles and giving up others. It's taken a few months but we all seem to be settling well into this new pattern and I think having new roles to focus on has certainly helped some of us get through the pain of the roles we've lost.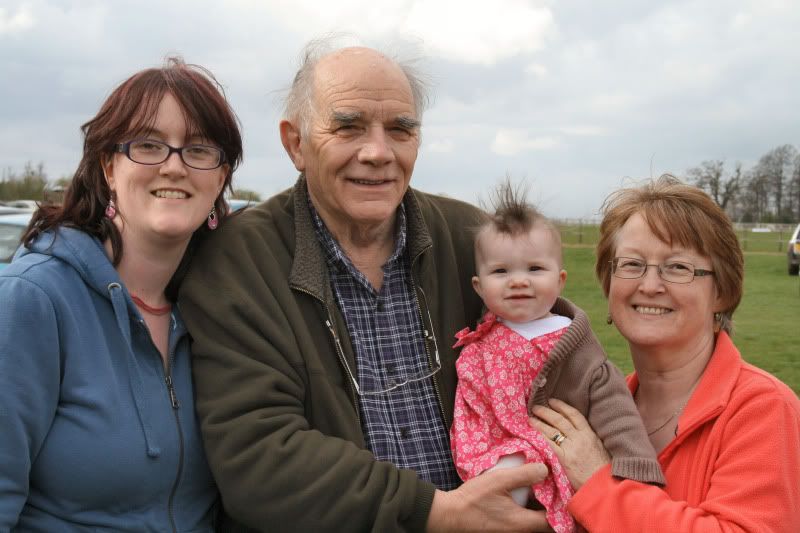 I have many hopes for Lily's future, but one of the greatest is that she is able to spend time with all four of her grandparents, learning from them and just simply being together. I think sometimes we can underestimate the importance of this relationship but when I look back now I know I would not be half the woman I am today if it wasn't for my grandparents.